A fantastic look. Experience a perfect blend of nature and colour. Design your new kitchen completely individually with RAL colours - absolutely stunning. Discover completely new possibilities for your personal dream kitchen. Whether wood character with colour harmonies or accentuated contrasts with tone-in-tone compositions.
For nature lovers who are looking for a modern, stylish kitchen, the AV 6080 is the perfect match. Do you like sherry vintage oak or nougat wild oak? You can choose from six fantastic wood finishes. Brushed genuine wood veneer lends this kitchen its shine and special character.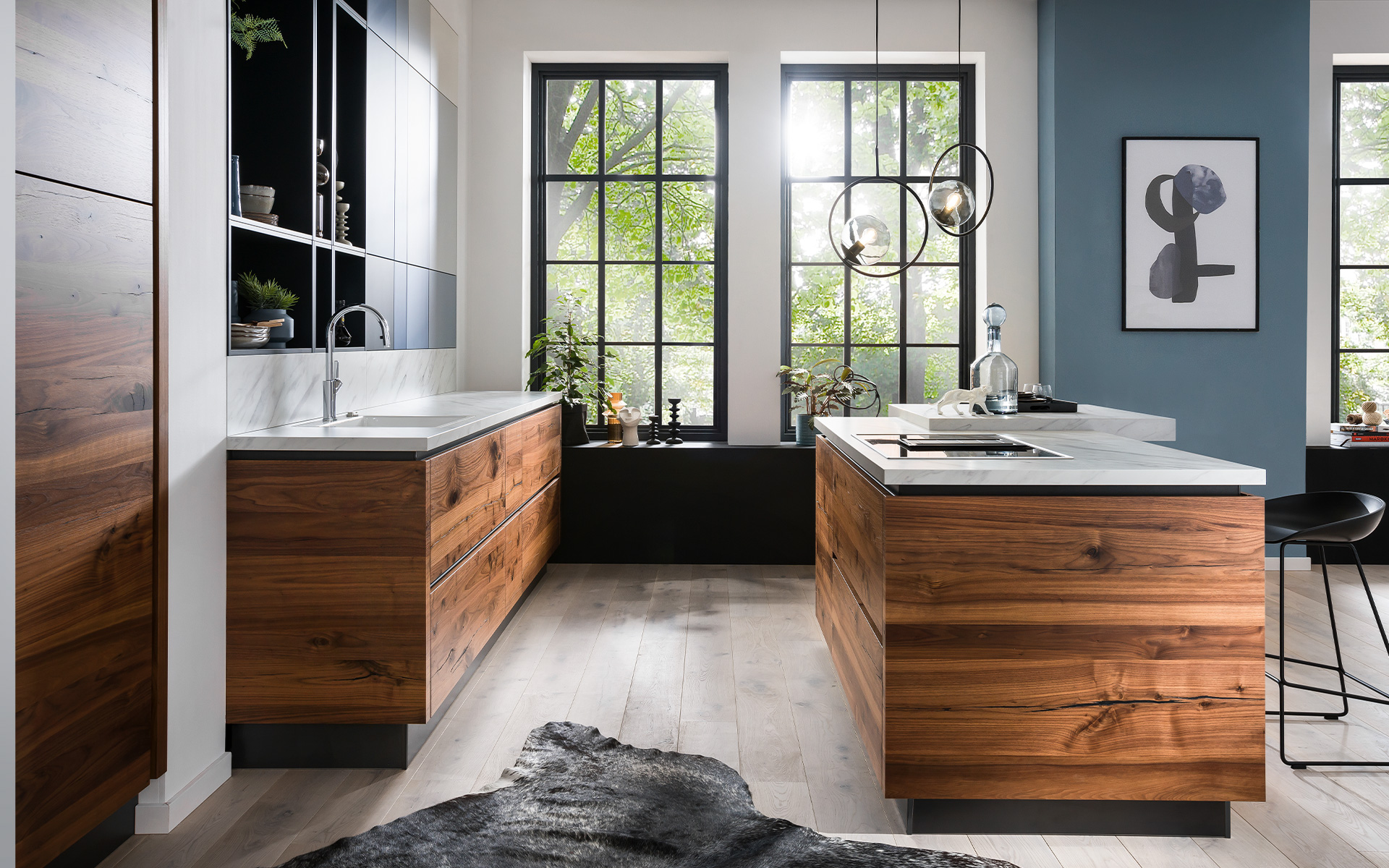 A great combination: Genuine wood and lacquer. Choose your favourite paints from 192 RAL colours. With Häcker's lacquer expertise, you can now freely design your kitchen to your own taste. Set special colour accents and look forward to the stunned stares of your friends and family.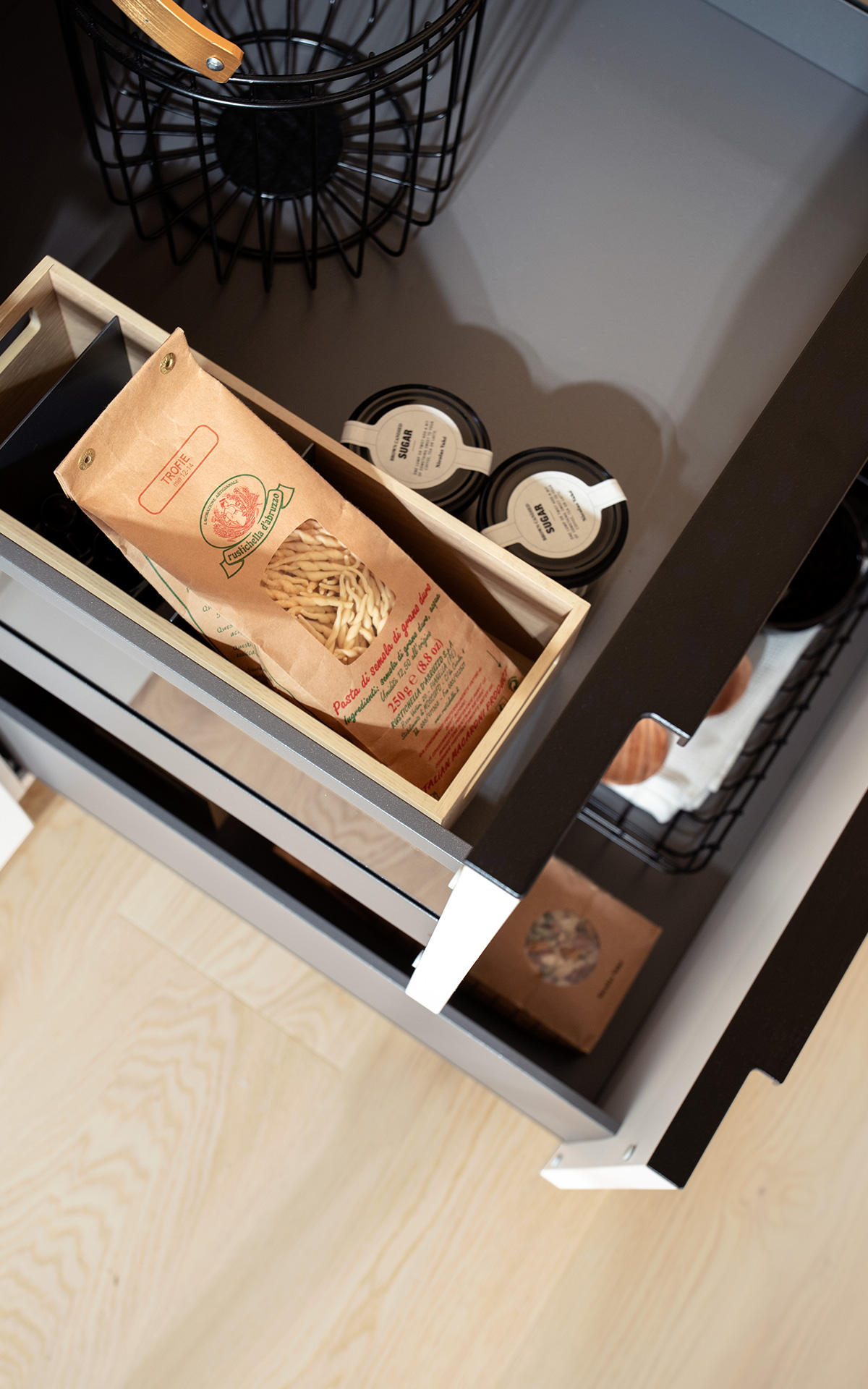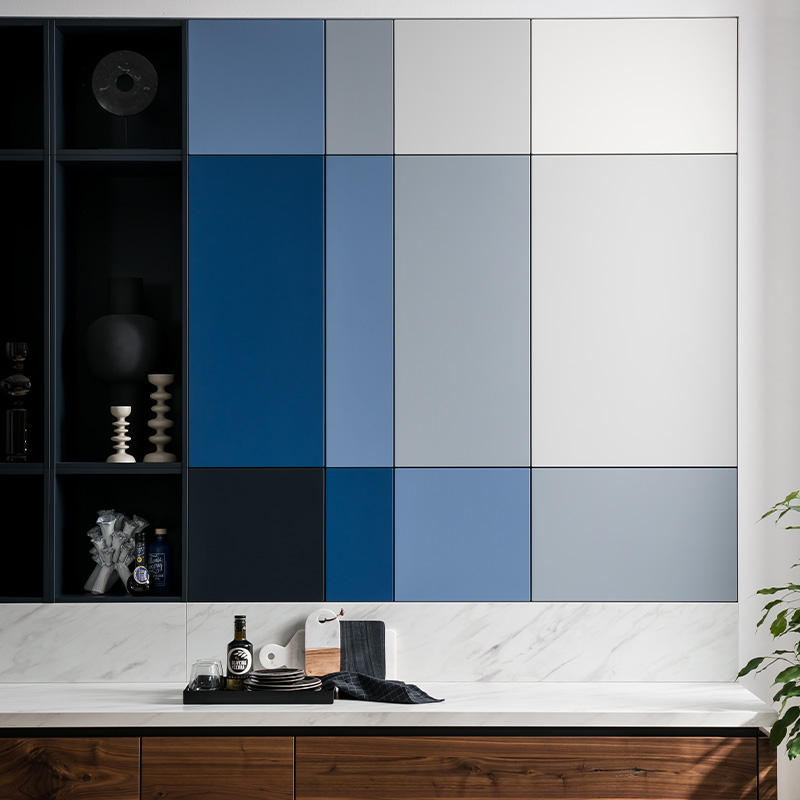 This kitchen also boasts excellent inner values. Alternatively, you can opt for the elegant Slim Line Drawer pull-out system with a 8 mm metal frame and excellent titanium powder coating. You will certainly benefit from the metro box, which provides extra security for the contents with its high side panels.