You don't only show good taste when you cook – it also comes down to the selection and design of your kitchen. With high-quality materials, innovative technology and the new concept130 from Häcker, the most beautiful kitchens can be designed and implemented. Design objects such as the Comet GL Filler Concrete Black in combination with Toronto Old Oak Cognac are created almost in the twinkling of an eye. The serious blue gives it a kick of freshness and is additional eye-catcher. This kitchen is sure to fire up everyone – not only the cook, but also all guests and visitors.

A kitchen design that impresses through its successful colour combination and the reduction to the bare essentials. This is what brings joy into your everyday life. Discover now with concept130 a grid system that opens up almost endless possibilities. Häcker Kitchens shows what it means to individualise kitchens to the highest degree.
Like a melody composed of expressive tones. Wonderfully uncomplicated and down-to-earth. The skilful interplay of filler concrete black with the warm wood tone creates a quiet but grandiose combination. Let yourself be carried away into the elegant world of understated design and discover the powerful effect of modern design.

Black and brown are expressive colours that, when combined, exude great strength and stability. Not only does a restrained blue go well with this, but many other modern colours as well. This further emphasizes the simple design.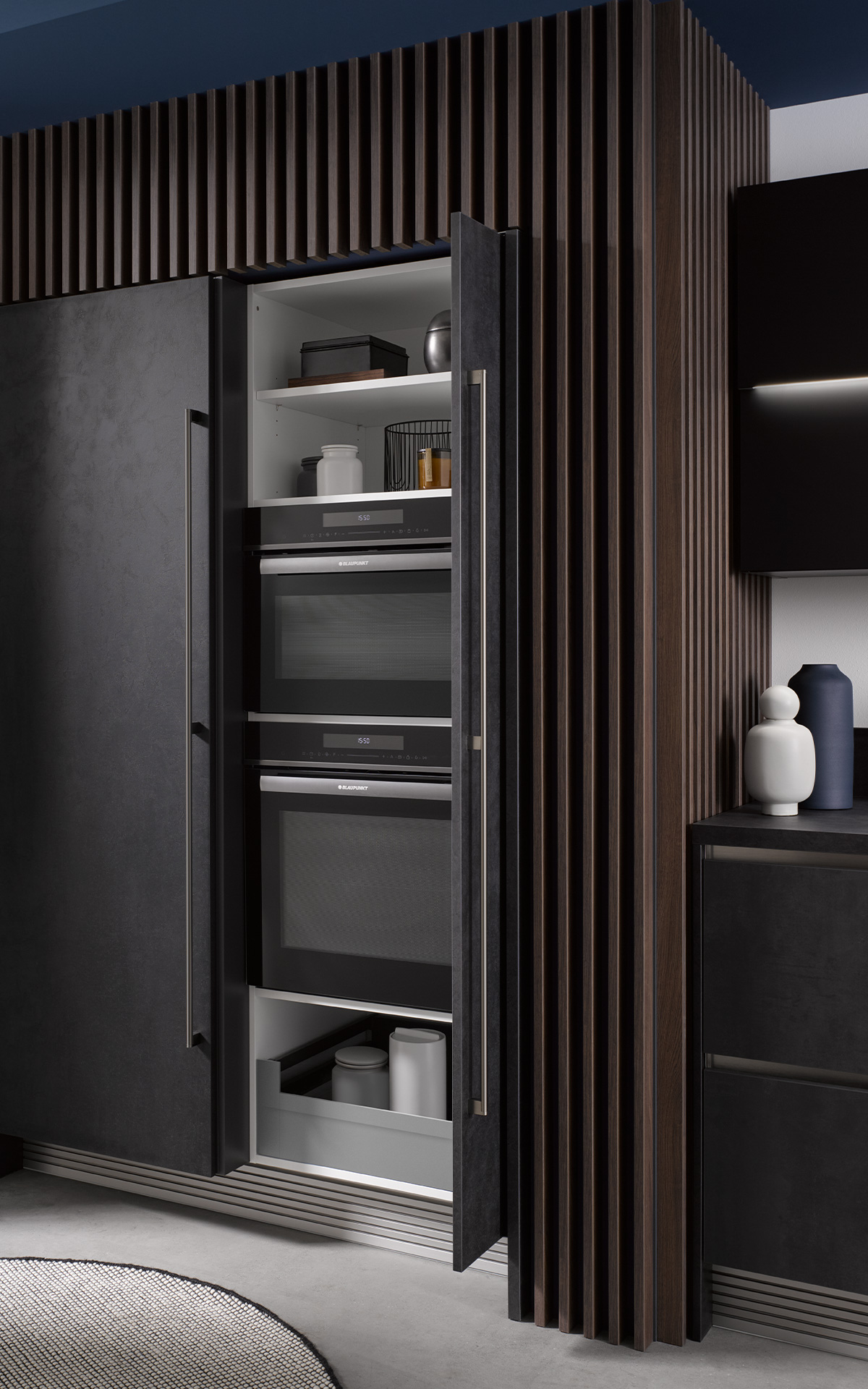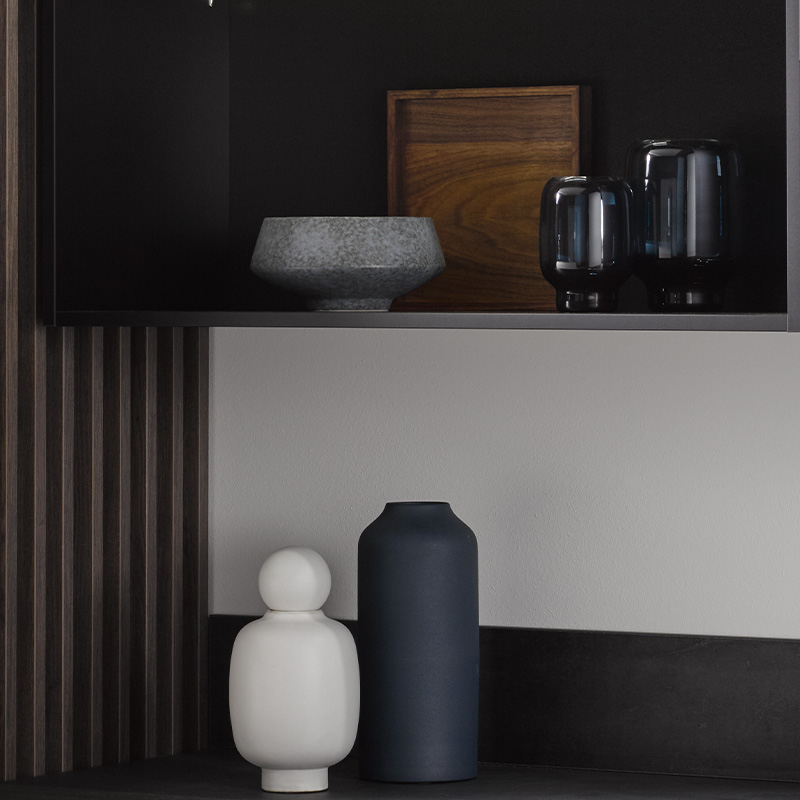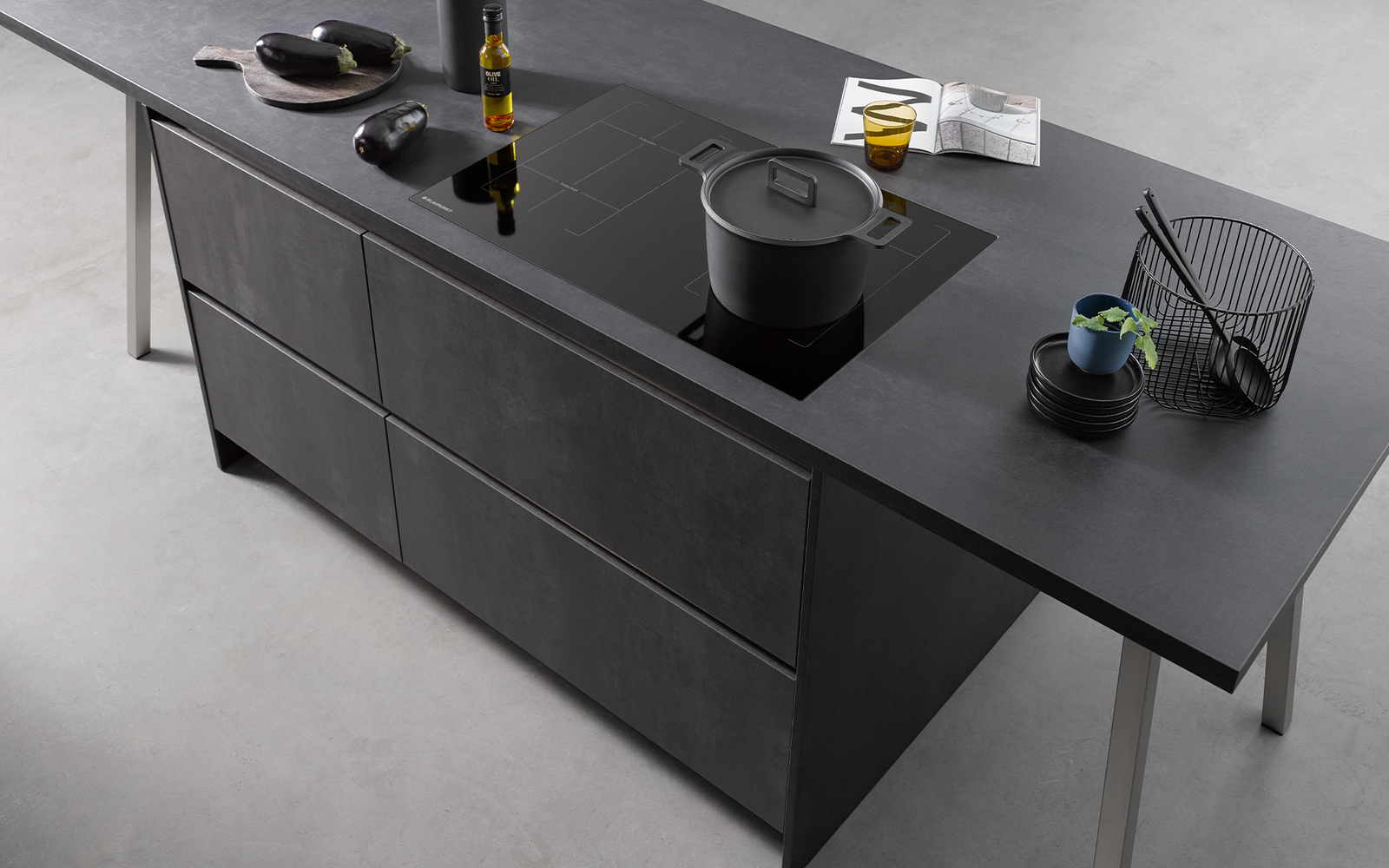 Filigree cooking island
The cooking island with its filigree feet and the worktop running out on both sides provides a visual relief to the solid kitchen block in the background. All in all, the entire kitchen is a real eye-catcher. Although it comes in a clean, no-frills design, there is a lot to discover. Behind the dark doors, the oven and steamer are protected from the eyes. The fridge-freezer is also well hidden behind a large door. The drawers and cupboards offer plenty of space to keep all utensils and food out of sight. Every pot and cup has its own storage place, ensuring the kitchen is always an inviting and tidy space. Ready to welcome your guests at any time!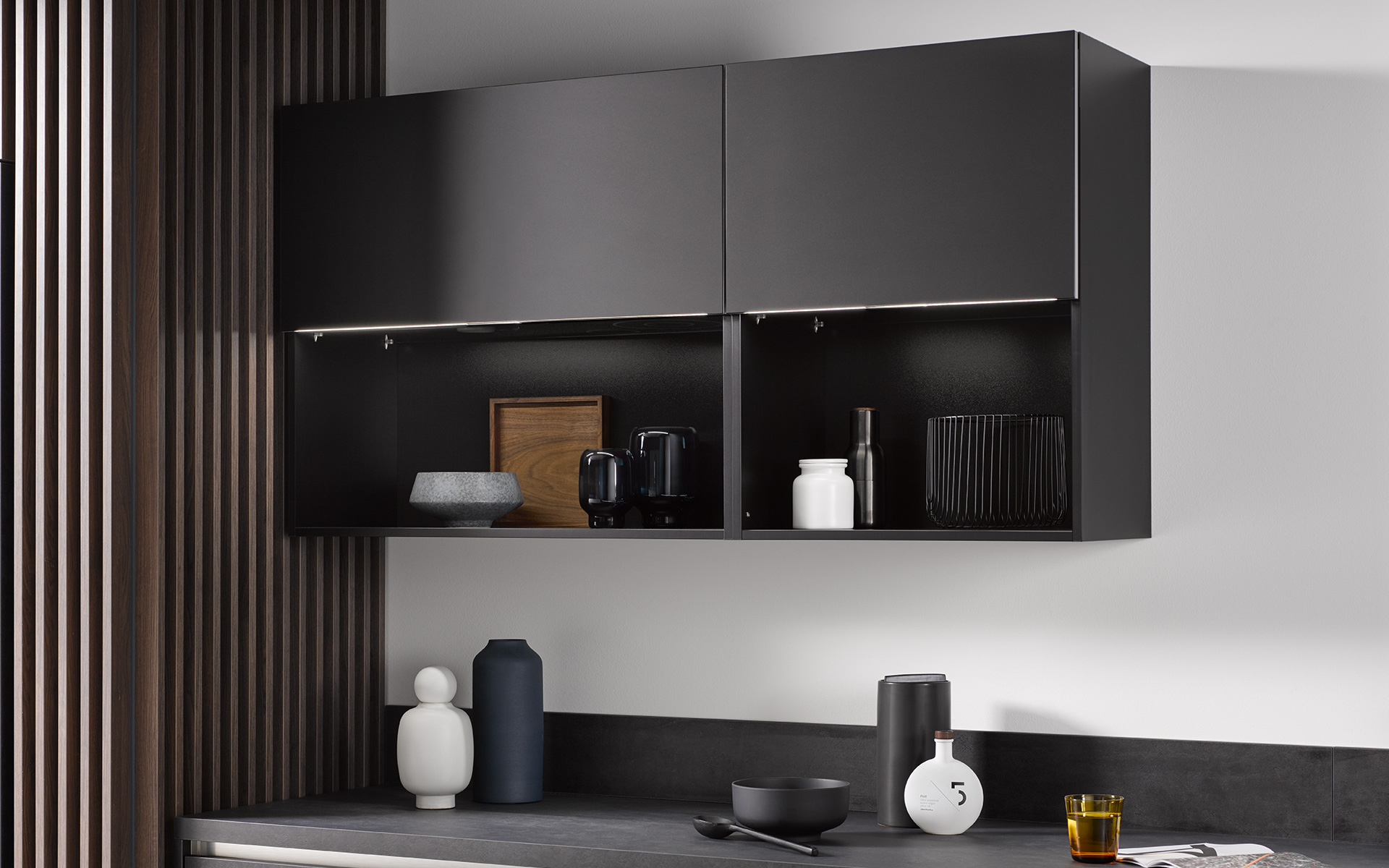 Lots of space behind the doors
Discreet and classy, yet with a surprisingly large amount of space. The wall units offer ample space for all kinds of things. The SlightLift system with LED technology is infinitely adjustable, easy to open and closes as quietly as a whisper. With concept130, you also have complete planning freedom for wall units. The line of the wall units takes up the design of the kitchen block again and thus fits perfectly with the design of the kitchen.